President Message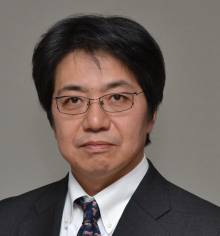 President of JACM
Hiroshi Okada
(Professor, Tokyo University of Science)
I was appointed as the President of the JACM (Japan Association for Computational Mechanics) through the election among General Council members representing 29 computational mechanics related societies in Japan. My term as the president is from April 1, 2018 through March 31, 2021. I served the JACM as the Secretary General during the presidency of Professor Shinobu Yoshimura for April 2012 through March 2018. It is my great pleasure to continue to serve the JACM for another three years as the president.
The JACM was established in December 2002 as an affiliated national society of IACM (International Association for Computational Mechanics). The JACM differs from ordinary academic societies, but is rather a loosely coupled union of various societies related to computational mechanics. At present, 29 societies are affiliated to the JACM, while the number of individual members is more than 300. With the leadership of past presidents, Professor Takashi Yabe (Professor Emeritus, Tokyo Institute of Technology), Professor Noriyuki Miyazaki (Professor Emeritus, Kyoto University) and Professor Shinobu Yoshimura (The University of Tokyo), the JACM has continuously contributed to academic activities related to the IACM and the APACM (Asia-Pacific Association for Computational Mechanics) such as WCCM, APCOM, ECCOMAS, USNCCM, and IACM affiliated Thematic conferences.
As the President of the JACM, I am hoping to extend above activities further, such as more cooperation with other national/regional IACM affiliated societies especially in Asian-Pacific region. For this reason, I would like for all the members of the JACM to make more involvements in the IACM and APACM activities. One of the most important events during my term as the president of the JACM is COMPSAFE 2020 (3rd International Conference on Computational Engineering and Science for Safety and Environmental Problems, March 8 ? 11, 2020) which will be held in Kobe International Conference Center, Kobe, Japan. This is an APACM Thematic Conference and an IACM Special Interest Conference, hosted by the JACM and the JSCES (the Japan Society of Computational Engineering and Science). It is very important for the Japanese computational mechanics community to lead such an academic conference to the success. I would like to have strong support from the JACM members including the general council members and from the computational mechanics community worldwide towards the successes of COMPSAFE 2020 and other computational mechanics related activities.
Hiroshi Okada, Ph.D.
President of JACM
Professor, Tokyo University of Science